Meet Our Donors
We thank all our planned-gift donors for their generous support. Here are some of their stories.
View Donors by Gift:
---
Dr. Kathryn Stecke - Faculty,
Annuity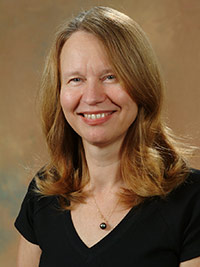 After spending her career in academia at Purdue University, the University of Michigan and now UT Dallas, Naveen Jindal School of Management professor Kathryn Stecke decided to impact an area close to her heart — junior faculty retention. "From my experience at major universities, there are many chairs for tenured, full professors and some for untenured assistant professors, but I don't know of many targeted at early-career associate professors," she said.
That is why Dr. Stecke, the Ashbel Smith Professor of Operations Management since 2002, decided to make a deferred estate gift to create an endowed faculty fellowship. "It is so important to invest in our young faculty and encourage them on their way to full professorships," she said.
Pamela Foster Brady EMBA'11 - Bequest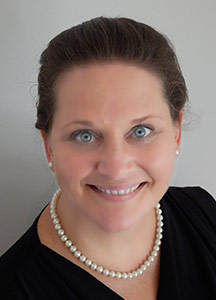 For Pamela Foster Brady EMBA'11, supporting UT Dallas is a way to honor the achievements of her mother, Shirley Foster, and other first-generation college graduates. Through her planned gift, Foster Brady will assist students who are the first members of their families to pursue college degrees.
After high school, Foster Brady's mother, the daughter of a coal miner, paid her own way through secretarial school before pursuing collegiate studies. Her mother was a strong proponent of higher education and established several scholarship programs.
"Supporting first-time college students is extremely meaningful to me," Foster Brady said. "I want to continue my mother's legacy and help to reduce some of the financial stress that comes with pursuing a postsecondary education."
Before joining the Naveen Jindal School of Management as director of the Executive MBA and Global Leadership Executive MBA programs, Foster Brady participated in a corporate nonprofit payroll deduction program that encouraged employees to use gifts to educate underprivileged and disadvantaged youth.
"I believe we are more effective as a whole than as individuals," Foster Brady said. "Employee gifts can make a big impact. If we all commit to give something, we have the ability to help many students in a big way."
---
Gano Scurry Ehlers - Bequest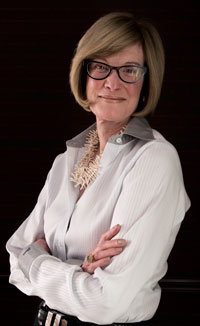 Gano Scurry Ehlers pioneered a new era of math tutoring, expanded the arts in the Dallas Independent School District and, now in her 60s, is writing her first novel. During an encounter that began her now 15-year relationship with the Center for BrainHealth, she experienced an emotional discovery: our brains are shaped by how we use them, especially during adolescent years. Ehlers conquered dyslexia during her preteen years and she has avoided mental status-quo ever since. Now she understands why.
"Learning and challenging my brain has opened up so many avenues for me. When the mind is presented with a challenge, the mind will clear the path."
As part of a desire to continue ratcheting up brainpower in the next generation, she recently added a gift in her will for the Center for BrainHealth. By creating an endowed distinguished chair, Ehlers hopes to ensure that top-notch scientists will continue to be attracted to the University.
---
Susan Fleming PhD'87 - Bequest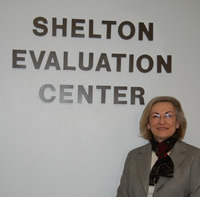 Dr. Susan Fleming has focused her career on learning everything she could about helping children. Enrolling in a doctoral program at UT Dallas allowed her to develop her love for working with young people who have communication disorders.
When Fleming joined the Shelton Evaluation Center (a division of the Shelton School) in 1993, she knew she had found what would become the pinnacle of her career. Fleming served as director until 2009 when she became director emeritus of the center, which was established in 1976.
"Throughout my life, I had always wanted to make a legacy gift to the University but had not found the inspiration until I learned of President Daniel's resolve to make UTD a Tier One institution," she said. To help reach that goal, Fleming made an estate gift to help fund scholarships. She hopes that her gift inspires and encourages others to consider becoming a member of The Legacy Society. "Don't hesitate. Follow your heart."
---
Trudy Gentry MS'79 - Bequest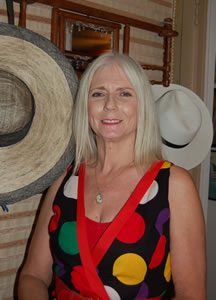 After carefully shopping for universities with master's programs, Trudy Gentry said, "it was clear UT Dallas had the most to offer." She enrolled in night classes and earned a master's degree in special education. She student taught at the same school where she worked during the day, which was then known as the Notre Dame Special School in Irving. Gentry spent most of her career in the Irving school district teaching special education and helping thousands of students with learning and developmental differences.
Through the years, she has watched UT Dallas grow. "I am so proud of how far UTD has come. I cannot think of a better place to leave my estate." A special fan of the Center for BrainHealth, she regularly attends its lectures.
Since retiring in 2010, Gentry wrote a book, Vintage Vehicles of Thomas Richard Gentry, about her late father's handmade wooden vintage cars, trucks, boats and airplanes. He crafted close to 150 intricately-designed vintage vehicles. Gentry shares her father's appreciation of antiques and is working on another book about her personal hat collection, which at last count included 90 pieces.
---
David Pomberg and Jerri Hammer MS'97 - Bequest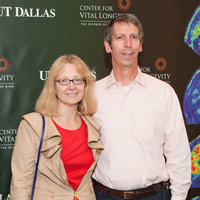 Couple Jerri Hammer and David Pomberg were drawn to the UT Dallas Center for Vital Longevity through personal experiences. "We've witnessed the devastation and heartbreak that Alzheimer's and dementia have brought to so many family members and friends that we felt compelled to give our support to an organization dedicated to eradicating these conditions," Hammer said.
The center brings together a group of research scientists who are using advanced brain-imaging technologies and research techniques in cognitive neuroscience to understand, maintain and improve the vitality of the aging mind.
"It seems like the medical community is making great strides to keep our limbs and organs functioning as we age, but has not achieved the same progress with our brains," said Hammer. "Our hope is that through our gifts and others like it, the solution to keeping our brains as active and agile as our bodies will be discovered and implemented in our lifetime."
The couple lives in Richardson, Texas, with their two children.
---
Elizabeth Exley Hodge - Retired Staff, Bequest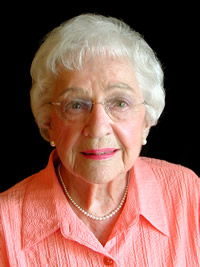 Life legacies can take many forms. Thanks to a planned gift, Elizabeth "Libby" Exley Hodge's legacy will live on at the University for generations to come. A retired staff member from the School of Natural Sciences and Mathematics and the Office of Sponsored Projects, her bequest established the Elizabeth Exley Hodge Endowment.
"When I decided to rethink the content of my will two years ago, a commitment to UTD was placed at the top of the list," she said. "This resulted in designating funding for a future endowment."
Thanks to the suggestion of Sheila Gutierrez de Pineres, undergraduate dean, and Robert Marsh, a senior lecturer in biology, Libby also began supporting the publication of an undergraduate research journal. First published in March 2012, The Exley features both research articles and creative works produced by undergraduates. Libby's gift will fund the journal in perpetuity.
"I was employed at UTD from its inception through my retirement in 1986. During that time I realized that the University would become a huge asset to the community if private citizens would contribute to its growth," Libby explained. "It is my hope that friends and local citizens will support UT Dallas financially to speed its advancement to Tier One."
---
Kurt Alan Holmes BS'84 - Bequest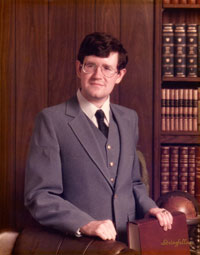 Kurt Alan Holmes began his 30-year career as a software engineer after completing his studies at UT Dallas. His legacy now continues in support of the Department of Computer Science.
Kurt received a bachelor's of science degree in mathematical science in 1984, studying computer science before the University officially began offering bachelor's degrees in the subject. He came to UT Dallas after transferring from Southern Methodist University, where he began his studies while working part-time as a part of the Engineering Development Program at Texas Instruments. He was accepted into the program upon his high school graduation in1980, beginning a lifelong career with Texas Instruments (TI) and Raytheon.
Upon completing his degree, Kurt began to work full-time at Texas Instruments as a software engineer in military electronics. In doing so, he followed in the footsteps of his father Jerry Holmes, a systems engineer for 31 years in the same business unit at TI. Kurt continued in his role even after the military electronics business was sold to Raytheon in 1997. He worked at Raytheon throughout his life, becoming one of the company's leading experts on modern military GPS receiver systems. Before his passing in 2014, Raytheon honored Kurt for his 30 years of service.
Kurt generously requested that a portion of his estate be donated to UT Dallas to establish the Kurt Holmes Opportunity Fund for Computer Science. This Opportunity Fund will provide ongoing support for the Department of Computer Science, supporting future generations of software engineers like Kurt.
---
Joyce Johnson BS'83 - Bequest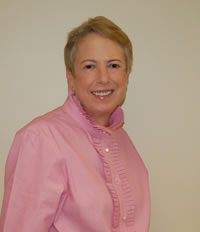 Picture this: Alumna Joyce Johnson cruising down Campbell Road in a gold Nissan with a "UTD 83" license plate and two Snoopy dolls clad in UT Dallas shirts, hats and socks safely buckled into the back seat. Johnson is at the wheel, sporting a UT Dallas lapel pin on her crisp collar. "There's nothing I wouldn't do for UTD," she said. "This place means the world to me."
Johnson, who received a bachelor's degree in general studies in 1983, has shown her loyalty in a way few other alumni have — by including the University as a beneficiary in her will.
Johnson's gift was a way to honor her late husband, Bruce Johnson, fellow alum who received a master's degree in international management studies in 1984. He was working toward his PhD in the School of Management when he died in 1985. "UT Dallas brought us together, and this is just a way of saying thanks to a place that gave us both so much," she said.
When Johnson's gift is realized, the Bruce and Joyce Johnson Endowed Scholarships will be created. Two funds will be established: one will support students in the School of Management, and the other will support students in the School of Interdisciplinary Studies (formerly General Studies).
"I know that UT Dallas will become a world-class research University and a tremendous resource for the community," said Johnson. "For me, there's no better legacy to leave."
---
Dr. Stan Liebowitz – Faculty, Bequest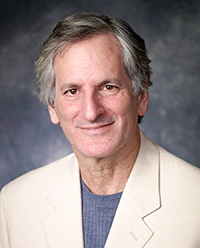 In 1991, Dr. Stan Liebowitz, one of the world's authorities on the network effects, path dependence and the economic impacts of piracy, received a recruitment call from a university he knew nothing about. But once Liebowitz learned about UT Dallas' School of Management — today known as the Naveen Jindal School of Management — he was impressed. Soon after, he joined the University as the Ashbel Smith Professor of Managerial Economics.
Liebowitz has spent nearly 25 years in UT Dallas classrooms and recently added the University to his estate plans.
"I see the benefit of giving to a young, improving university because you get to see something grow," he said. "UTD is ambitious. I am not interested in just helping to support the status quo."
His bequest will help further studies in the field of managerial economics through a distinguished professorship.
"UT Dallas cares about research," said Liebowitz, who heads the Center for the Analysis of Property Rights and Innovation. "It is satisfying to watch the efforts of the Jindal School and the University lead to improvements in our rankings."
---
Susan BA'93, MPA'94 and John Macaulay - Bequest
More than 20 years ago, a helpful assistant in the School of Economic, Political and Policy Sciences offered then-graduate student Susan Macaulay a job that made a lasting impression. While her husband John explored a new career, Susan, a mother of two young children, jumped at the assistant's offer of a teaching assistant position that would provide the family with health insurance benefits.
The Macaulays recently named UT Dallas as a beneficiary in their wills.
Susan was a 42-year-old junior interested in government and politics when she came to UT Dallas. "The professors were unbelievable and the teaching was terrific. I was impressed that many of my instructors came from Ivy League schools," said Susan, who joined the federal government as a Presidential Management Fellow in 1995 and retired in 2007 from the Dallas office of the Administration for Children and Families.
UT Dallas is a family tradition for the Macaulays. Before Susan became a student in the '90s, John taught an MBA accounting class in the '70s. Their son Craig earned his bachelor's degree in business administration in 2010 and a PhD in 2014.
The Macaulays said a planned gift to the University symbolized the important relationship between their family and the school. "We have been giving every year and wanted to support UT Dallas as a long-term investment. The University is widely respected and will be Tier One someday," Susan said. "Education is so important to all of us, and UT Dallas is a great place to support for its success and bright future. We encourage people who are updating their wills to use a bequest as an easy way to give back."
---
Jennie McCament BS'86 – Bequest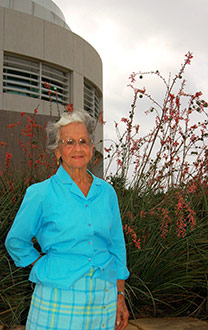 Growing up in Wisconsin, Jennie McCament didn't consider herself college material, opting instead to attend Prospect Hall Secretarial School after high school. A year later she put her newly acquired skills to work for the U.S. Navy in Washington, D.C. It was here where she met her husband, Harry, at the beginning of the Korean War.
After the war, McCament's salary enabled her husband to earn his college degree, sparking a desire in McCament to pursue her own collegiate path. She took courses at various institutions as the couple moved around and enrolled in the University after they relocated to Dallas.
With family responsibilities, McCament took at most two courses per semester, even taking years off to raise young children. More than 20 years later, McCament had a degree in business and accounting from the School of Management. "I didn't plan on earning a bachelor's degree," she said. "I was just going to school for the love of it."
McCament then worked at a small company for the next decade. While this career came later in life, she credits UT Dallas with providing her the means to pursue a passion. "The University was always very generous to me," she said.
In gratitude, McCament aims to leave a legacy by establishing the Jennie McCament Opportunity Fund for the School of Management through a bequest.
"It's so important that young people are equipped for the world to be contributing, self-sustaining adults."
---
Tom and Lynn B. McIntire BA'79 - Bequest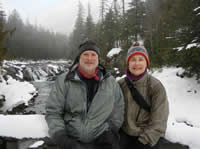 Lynn BA'79 and Tom McIntire are certified financial planners who live in Dallas. Tom is a Harvard University graduate who started his planning business in 1992 following a successful overseas career in the oil services industry. Lynn joined him as a partner after having served for several years as a vice president for First Tennessee Brokerage, Inc.
Lynn's first position after graduating from UT Dallas was in a research lab at UT Southwestern Medical Center. She then worked in pharmaceutical sales and later held a development position for the Easter Seals in Fort Worth. Lynn and Tom reconnected in 1995 at their 20-year reunion at Richardson High School. While getting acquainted again, Tom discovered that Lynn would be an excellent investment planner, and he encouraged her to consider a second career. Lynn joined Tom's business soon after they married in 1997.
Tom and Lynn are firm believers in philanthropy and commit their time and income to favorite charities each year. Lynn served on the board of UT Dallas' former alumni organization and still wears her class ring. The McIntires' careers in financial planning have illustrated to them the importance of long-term investments, which is why they made a planned gift to benefit an endowed fund at UT Dallas. "We are proud of UT Dallas and all that it has become," said Tom McIntire. "We made a gift through our wills to help ensure a quality education for future generations. It was easy."
---
Kit BS'88 and Patti BS'93, MBA'01 McKee – Bequest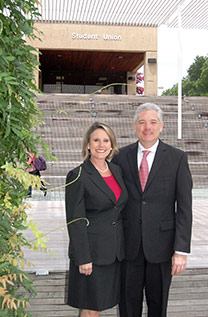 Kit and Patti McKee both grew up in Richardson, attending elementary, junior high, high school and community college all within a small radius around their childhood homes. After marrying in the mid-1980s, the two worked and started a family while earning bachelor's degrees. They may have selected UT Dallas for its convenience and proximity, but the foundations the two established as students far exceeded any preconceived expectations.
"UT Dallas taught me to think," said Kit, a graduate of the School of Economic, Political and Policy Sciences and director of solutioning at CompuCom. "A lot of healthy debates occurred during my time as a student, so being able to form an argument and argue respectfully was invaluable – and later important to my progress through the corporate ranks."
Retired since 2013 after 30 years with ViewPoint Bank, Patti also credits the University with providing the resources to advance her career. "My experiences at UT Dallas really gave me the wherewithal to develop my career," said Patti, who earned her bachelor's degree and MBA from the School of Management.
By including the University in their estate plans today, the couple knows their efforts will impact students well down the road. "So many people can't afford college, and this inhibits them later in life," Patti said.
"Education is key to both of us," Patti said. "It expands the mind and encourages one to think outside of box. There is so much more opportunity when you have an education."
---
E. Michelle Miller MS'05, EMBA'15 - Bequest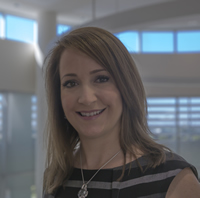 As an alumna, graduate student and past staff member of UT Dallas, Michelle Miller has an appreciation for the impact of philanthropy.
Miller decided to give back through a bequest that will benefit the Naveen Jindal School of Management, which helped expand her successful career in business and technology. Her gift will also benefit the University's Center for Vital Longevity. The center's research on age and cognitive functioning hits close to home for Michelle, who lost her mother to an incurable brain disease in 2009.
"People often don't realize that they don't need to be wealthy before they can make a planned gift," she said. "Your ending can support someone else's beginning, which can make planned giving feel less intimidating."
Miller values the freedom and choices available through planned giving. "When you make a commitment of this kind in your 30s and 40s, it is deliberate and focused," she said. "You have the liberty to choose where your funds go."
---
Robert and Jody Nelsen MBA'97 - Bequest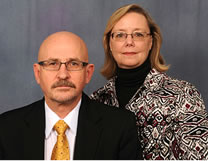 Pay it forward.
This is the advice that long-time former University administrators and supporters, Robert and Jody Nelsen, give others who are considering a planned gift to UT Dallas.
"The University is part of my family and I want to take care of my family," said Robert, who taught creative writing and served in the faculty senate before serving as vice provost at UT Dallas. He served as the president of UT Pan American for 4 years and is currently President of California State University, Sacramento.
"I consider making an estate gift as helping our family. We love UTD. We love the students—it is part of our lives," he said. Jody completed her MBA in 1997 and then served as a manager of administrative services in the physical plant and eventually, associate vice president of business affairs. She was recognized by the University with the Green and Orange Award for Alumni Service in 2008.
"We were all helped in some way with a scholarship or funding and supporting UT Dallas is a way to pay back what we were given," Jody said. The Nelsen's estate gift will benefit students by adding funds to the Joellyn (Jody) Nelsen Staff Council Scholarship and the Robert S. Nelsen Scholarship in Creative Writing. Both scholarships were established by President David E. Daniel in 2008.
---
Katherine Wells Power BS'81 - Bequest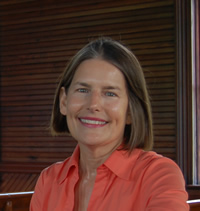 For Kathy Power BS'81, the words "history" and "legacy" have special meaning. As an alumna, Power is leaving her legacy by naming UT Dallas as a beneficiary in her will. As a historian, she has dedicated the last decade to preserving what's left of Frankford, Texas. Frankford is now surrounded by the exclusive Bent Tree North community in far North Dallas.
Power grew up in Plano on her family's farm and remembers attending services at the Frankford Church, which was founded in the late 1800s. As other cities developed around it, Frankford was overlooked and was reduced to a sleepy town. The church and the cemetery nearby are all that remain of the pioneer community. Descendants continue to bury family in the cemetery, which contains gravestones dating to 1862 and include Addison Robertson (for whom the town of Addison is named), the Coit family, and confederate soldiers. Power is proud of the old church's designation as a Texas Historical Landmark.
Power also has dedicated the past 30 years to her role as a reading therapist, teaching reading, spelling and writing skills to students with learning challenges. She credits her training at UT Dallas in preparing her for this work.
---
Professor Tim Redman - Gift-In-Kind Bequest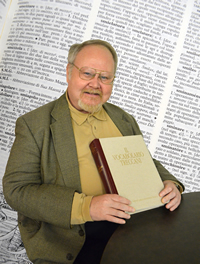 To honor his parents, literary studies professor, Dr. Tim Redman, intends to give 2,000 books from his personal collection to the Eugene McDermott Library.
"My late parents were both lifelong members of the The Christophers," explained Redman. "This organization encourages people to use their talents to make a positive impact on the world. So I wanted to do something in that spirit to honor my parents."
Redman's gift was made through a provision in his will. "I am healthy, but I wanted the library to have these special books related to my discipline now, so I'm giving some of the books immediately," he said. "I hope other professors consider donating the special books in their field to the library when they are finished with them."
In addition to being a scholar of American and Italian literature, Redman is well-known as the founder of the world-renowned UT Dallas Chess Program. He has more than 40 years of experience in chess, spanning his time as a player, coach, tournament director and president of the United States Chess Federation.
---
Dr. Ross Roeser - Faculty, Bequest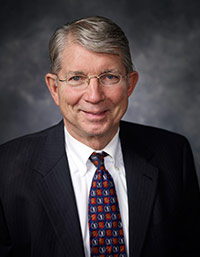 Dr. Ross Roeser began his 40-plus-year journey at the Callier Center for Communication Disorders when technology was in what he refers to as the "dark ages." A passion for helping people with developing technology led to notable roles for him at Callier, including executive director and audiology program head.
During Roeser's tenure, the cochlear implant procedure was approved for children on a Friday in 1991, with the first 2½-year-old patient undergoing surgery in Dallas just days later. Since then, 700 to 800 children have received cochlear implants through a collaborative program involving UT Dallas, UT Southwestern and Children's Medical Center Dallas, enabling recipients to better communicate with the hearing world.
Roeser was afforded his educational opportunities with the help of scholarships. He believed it was important to extend such opportunities to others, opting to make a bequest to benefit students at the University. "The future is based on young minds," Roeser said. "I want others to have an advantage, to have the experience of attending a conference, to find a mentor, to affect one person who will, in turn, affect many others."
Roeser understands the power of gifts like his. "One person can affect many people," he said. "One moment can change a person's life. That is why my wife, Sharon, and I made this gift."
---
Dr. Marvin Stone – Friend, Bequest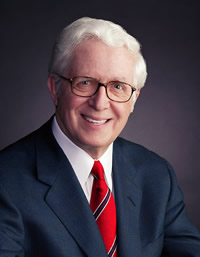 Dr. Marvin Stone clearly values education and learning – not surprising for a man who devoted a career to medicine and science. Yet it is the marriage of his chosen profession with the arts and humanities that really sparks his passion.
"Any way in which the art and science of medicine can be further blended is critically important," Stone said.
Stone spent 37 years with the Baylor Health Care System, serving 32 years as the first chief of oncology and director of the Charles A. Sammons Cancer Center in Dallas. He retired in 2013, but continues to consult and teach.
Throughout his lifelong quest for knowledge and information, Stone has amassed a large personal collection of medically-related materials, including antiquarian books, historical reprints, professional papers, essays and antique microscopes. A great many of these items are connected to Sir William Osler, often referred to as the "father of modern medicine." While Stone isn't through learning from his collection just yet, he is planning for its future.
"When I heard about UT Dallas' Center for Values in Medicine, Science and Technology, I thought it might make a good home for my memorabilia," he said. Stone set up a bequest committing the majority of his collection to the University. He hopes students and others interested in the relationship between medicine and the arts and humanities will find the reference sources to be useful while pursuing those aims.
"A university is an ideal destination for learned works and those not readily available in other venues," Stone said. "I hope others will gain from my collection. I certainly have."
---
Semra Treece - Friend, Bequest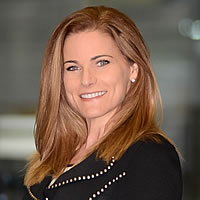 When a family member in the Dallas area was diagnosed with Alzheimer's disease, Semra Treece discovered UT Dallas' Center for BrainHealth while seeking out local resources to assist with the diagnosis. Residing in Boston at the time, Treece flew to Dallas to acquire a better understanding of what the center could offer and was impressed with the research and passion she encountered.
"What really piqued my interest was how instead of treating symptoms, the center was looking for underlying causes," Treece said. "I immediately decided I wanted to be involved, as I wanted the research to mean something even if it couldn't help my situation right then."
Treece began contributing from afar and upon moving to the Dallas area, deepened her involvement. She now serves on the Center for BrainHealth advisory board and recently made arrangements to include the center in her estate plans, a way for Treece to ensure support of the research and mission well into the future.
"Once you peek behind the doors at the Center for BrainHealth and see the important research the center is doing, you can't walk away, and that's why I give," Treece said.
---
Nicole Tucker BA'04 - Bequest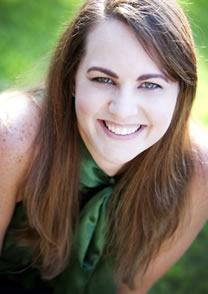 Studying for a bachelor's degree in psychology and working full-time was sometimes overwhelming for Nicole Tucker BA'04. But the memory of her late mother helped motivate her. "Completing my degree has given me a great sense of accomplishment. Though it was a struggle finding the time and money while working full-time, I was determined. It took many years, but with the reassuring memories of my mother, who completed her degree while raising two children alone and working full time, and some financial aid during my last year, I graduated in 2004."
Tucker's mother, Diane Milot Tucker, died suddenly when Nicole was a teenager. "I learned at a young age to be prepared by having your finances in place. So, when revising my will last year, I contacted UT Dallas to get the information I needed to set up a scholarship in my mother's honor."
The bequest that Tucker established will eventually be used to create a scholarship that will benefit students. "I am proud to be able to help support an aspiring UT Dallas graduate with the money I leave behind. This way, my mother and I will have a role in another person's future."
---
John and Nancy Van Ness - Retired Faculty, Bequest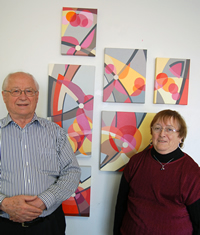 For former UT Dallas faculty members Dr. John Van Ness and his wife, Nancy, preserving their daughter's memory has always been a priority. John Van Ness, past chair of the Department of Mathematical Sciences, and Nancy, a retired senior lecturer in the Erik Jonsson School of Engineering and Computer Science, are supporting the University financially while celebrating the life of their daughter, Julia, who died of Ewing's sarcoma in 1988. Shortly after her death, a scholarship was established in Julia's honor. Through their estate plans, the Van Nesses will add to the scholarship. "We want to remember Julia in a significant way and chose her scholarship at UT Dallas to be a beneficiary," explained John Van Ness, who joined the faculty in 1973 and retired in 2002. He now works as a professional artist in his Richardson-based art studio.
---
Jefflyn W. Williamson BS '83 - Bequest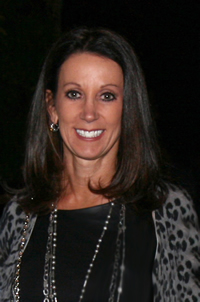 As an undergraduate, Jefflyn Williamson was the thankful recipient of the Northwood Woman's Club Scholarship. It was a gift that inspired her to strive for greatness both in the classroom, and later on in her commercial real estate career.
In an effort to repay the generosity she was afforded, Jefflyn has established The Jefflyn Williamson Endowed Scholarship, a gift she hopes will empower young women to succeed.
"I am thrilled to know my legacy will live on through the Jefflyn Williamson Endowed Scholarship," she said. "Long after I'm gone, students will still benefit from an education at UT Dallas."
For Williamson, her decision to include the University in her estate planning is also an investment in the success of the region. As UT Dallas students graduate and pursue rewarding careers of their own, she hopes they too choose to give back.
"There is a multiplier effect when you give," Williamson said. "Your gift doesn't stop when you write a check; it keeps going. You may never realize the full impact your gift can make."
---
Karen Wolfe - Friend, Bequest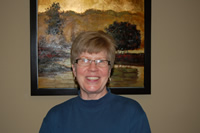 Karen Wolfe and Jack Lamb were an inseparable team. The two began dating when Jack BS'90 was involved in the University's former alumni association. As president of the association, Jack secured the University's first class ring. "Jack wore his ring proudly," Karen said. "He would tell anyone and everyone how proud he was of his university." The couple married in 2000 and continued their volunteer work with UT Dallas until Jack's death in 2011.
The pair enjoyed volunteering in all aspects of their lives. They delighted in being part of the Richardson Newcomers and Neighbors Club and his position on UT Dallas' Arts and Humanities Advisory Council. They took this dedication a step further when they decided to mentor international students in the Naveen Jindal School of Management's Cohort MBA Program.
After Jack's death, Karen chose to give his class ring back to UT Dallas as an enduring symbol of the personal and lasting impact of the University. Recently, Karen has chosen to further honor Jack and his beloved alma mater by making an estate gift to UT Dallas for the benefit of the School of Arts and Humanities.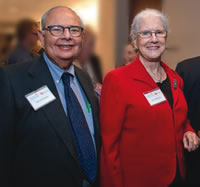 Beginning with the creation of the Graduate Research Center of the Southwest by three Texas Instruments founders, Bill Booziotis, president of Booziotis and Company Architects, has long followed the evolution of UT Dallas. "I have really been staggered these last few years by the University's zoom towards the top so very quickly," Booziotis said. "It's getting better and better by the minute and increasingly becoming a major resource for all of North Texas."
It was particularly the research occurring at the Center for Vital Longevity (CVL) that drew him in. "All of us older individuals are interested in what the Center is doing, especially with their concentration on brain research," Booziotis said. "As I have found out more about CVL, I've been impressed with what this small division is accomplishing in terms of gathering new data in the rarified field of brain research."
Inspired, Booziotis and his late wife, Jean, aimed to bring more recognition to the Center's efforts. They established the Jean and Bill Booziotis Opportunity Fund for the Center for Vital Longevity to aid the efforts of a group of distinguished cognitive neuroscientists. Positive experiences with charitable gift annuities at other institutions led to Booziotis and his wife to also set up a similar arrangement with UT Dallas to further support CVL.
"Gift annuities have been a win-win situation," Booziotis said. "I've had the pleasure of seeing years of income from one and seeing how they can impact a university from another." Booziotis serves on the CVL Advisory Council, the UT Dallas Development Board and the University Campaign Council.
Bill Booziotis died in May 2016.
---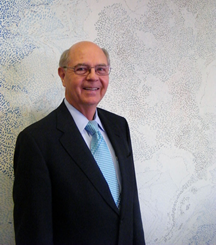 When Dr. Larry Sall retired in 2010 after 32 years of service, he made it clear he had every intention of staying connected to UT Dallas and supporting its Tier One vision. He recently demonstrated this commitment by establishing the first charitable gift annuity (CGA) in the University's history, which will eventually benefit the Eugene McDermott Library.
With interest rates at historic lows, gift annuities are becoming increasingly popular to retirees like Sall. "This was practically a no-brainer for me," he said. "I'm able to make a gift that will support the McDermott Library while also receiving guaranteed income for life." In addition, he will be able to take an immediate tax deduction on his gift, and a portion of the annual distribution he receives will be tax-free. "I definitely wanted to support the University's campaign, but being newly retired, I could not make a significant outright gift. This gift annuity is the perfect vehicle for me to support UT Dallas."
For Sall, well-known on campus for his wry and pragmatic sense of humor, the process of completing a deferred gift had an unexpected outcome. "As I've heard, when you make a gift like this, which is dependent entirely on your ultimate demise, it means you'll likely live an extra 10 to 20 years. If that's true, then this is a great bargain!"
"Do it now," advises UT Dallas professor of 34 years and pre-law advisor Dr. Anthony Champagne. He knows if you wait to make a planned gift, it gets moved to the back burner. Champagne—who, along with his wife, opted for a deferred gift annuity—recognizes that now is a good time in his life to make a planned gift, and he hopes to encourage others to commit to such plans as well.
"It's interesting and exciting to see a new university grow from 6,000 students to today's enrollment of nearly 21,000," Champagne said. Throughout his tenure, he has seen the pre-law program develop from two to three students entering law school each year to 35 annually. Champagne hopes his contributions will be used to support ongoing needs of the pre-law program, as well as fund special projects such as informal seminars or student- produced manuscripts.
Champagne co-authored Lone Star Leaders, a pictorial and written history of Texans serving in publicly-elected roles. Currently, he is researching a new book based on the Innocence Project of Texas—an organization committed to exonerating those who were wrongfully convicted of serious crimes.
---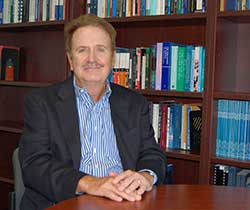 The idea of "giving back" is what motivated Dr. Gregory Dess to make a planned gift to UT Dallas. As a Jindal School of Management faculty member and the Andrew R. Cecil Chair in Applied Ethics Organizations, Strategy and International Management since 2002, Greg has come to admire University leadership and he is most proud of the national and international rankings UT Dallas has achieved, especially within the Jindal School of Management where he is highly involved.
Greg recognizes that many helped pave the way for his professional success and coauthored books and articles on strategic management. Because of the support he garnered, he wants to provide similar opportunities for others and giving back to UT Dallas helps to accomplish that need. He chose to give a gift in the form of a deferred charitable gift annuity because it provides a guaranteed income stream in the coming years as well as supports the school he cares deeply about.
Greg believes there is a strong culture at UT Dallas and knows his funds will be spent wisely. He understands that we cannot predict the future and unrestricted funds will be some of the most useful for the advancement of the University. He supports UT Dallas for the margin of excellence it provides, despite the decrease in state funding. For these reasons, Greg has directed his gift for the Dean's Discretionary Fund.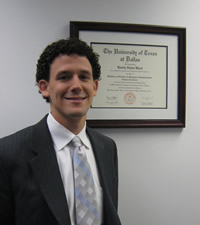 "What is my legacy?"
This is the question that motivated Randy Black to make an estate gift. Randy knew that he wanted others to benefit from his UT Dallas experience, which included an academic scholarship and a spot on the baseball team. His years living on campus, serving as a peer advisor and meeting his future wife while working at a campus job, left Randy grateful.
"I have so many positive memories of UTD, so why not give back," Black explained. As a former student athlete and management graduate, his gift will go toward athletics and the Naveen Jindal School of Management. "Making the University a beneficiary of my life insurance policy was a great choice because it will support the University in a big way in the future," he said.
---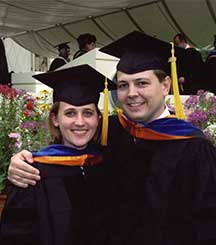 When making estate plans after their son Jack was born in 2010, Stacey Boland BS'00 and Justin Boland BS'00 took stock in what was important to them. The answer was family and education.
"UTD gave us our education, and we wanted to give something back," Stacey said. "We enjoyed being a part of a young university that was still developing. The professors were fantastic and UTD played a key role in our lives."
Since Jack's birth, the Boland family has continued to support what they love at the University through annual gifts. "We make it a priority to give every year to physics and the honors college," Justin said.
In addition to their annual gifts, the couple has included the University in their estate plans. "We trust UTD and want to empower them to make a difference, much like they empowered us," Stacey said.
Justin and Stacey both work at NASA's Jet Propulsion Lab in California.
---
James Carter - Retired Faculty, Life Insurance
Geoscientists study composition, structure and history of our surroundings in an effort to ultimately provide a better sense of self, the universe and connections. So it's no surprise after impacting the Department of Geosciences for 43 years, Dr. James Carter continues to foster University relationships and invest in future connections.
Carter joined the Graduate Research Center of the Southwest in 1964 as a research scientist and went through the transitions as it first became the Southwest Center for Advanced Studies and then UT Dallas. As one of the original Apollo principal investigators, he studied the moon samples returned to Earth. World-renowned for his expertise in "simulated lunar regolith," Carter developed a process to create what is essentially fake moon dirt and routinely supplies it to NASA. He designed and built the mill he uses to make his fake moon dirt. He also is known for discovering the only-known articulated neck bones of Alamosaurus remains in Big Bend National Park, now on display at the Perot Museum of Nature and Science in Dallas.
Throughout his tenure, Carter was instrumental in establishing numerous endowments and acquiring more than 50 significant collections of minerals, fossils, shells, maps and geoscience memorabilia for the University. Even in retirement, Carter continues to promote UT Dallas in the community, working closely with the development office to introduce prospective donors. When reviewing his estate plans, he decided to name the University as a life insurance beneficiary to support two existing permanent endowments, the James L. Carter Scholarship/Fellowship Endowment Fund and the Geosciences Educational Display Fund.
"Education is so important," Carter said. "I want to help students achieve their dreams of a college education."
---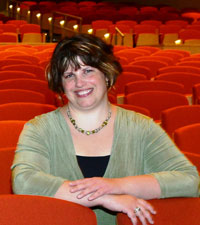 After recently reconnecting with her alma mater, Melisa Mrazik was inspired to leave a legacy to the University that helped build her career over the past 20 years. Melisa continues to use the analysis, programming and creative skills that she gained through her bachelor's degree in computer science as a graphic designer for Accenture.
She hadn't been back to campus until recently when Accenture encouraged her to volunteer with a student organization. She was impressed by how much UT Dallas has changed, and realized that she wanted to make a gift to help achieve the vision of a Tier One institution in North Texas.
Melisa is excited to give back to UT Dallas through her life insurance. "I am very pleased that my name will live on through this gift, and that I can help future students. It was so easy, and I can't take it with me."
Her gift will establish an opportunity fund for unrestricted use by the Erik Jonsson School of Engineering and Computer Science.
---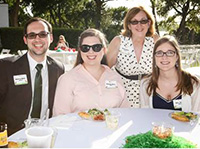 Matt Wyder (BS 13, MS 16) , Samantha Wyder (BS 12), Melissa Wyder (BS 82) and Haley Bilbray (BS 14)
Melissa Wyder BS'82 started college elsewhere but moved to the Dallas area in 1980 to attend The University of Texas at Dallas. After completing her junior and senior years at the University, she earned a bachelor's degree in business while working throughout.
"Women my age didn't have college degrees back then," she said.
Regardless, Wyder's accomplishment set the stage for the next generation, as both her children received full scholarships to UT Dallas.
"With many scholarship offers, my daughter had choices in where she could go," Wyder said. "She went on a tour with a McDermott Scholar and was sold." Her daughter, Samantha Wyder BS'12, was selected to be a part of the McDermott Scholars program, and Matthew Wyder BS'13, MS'16 was a Student Ambassador, one of a select group of student volunteers sponsored by the Office of the President.
When seeking employment after her kids started college, naturally Wyder looked to the career center at her alma mater. In 2009, she was hired to work in the Office of Student AccessAbility. Today, she is an administrative assistant in Department of Science and Mathematics Education and also serves as vice president of the University's Staff Council.
Understanding how deeply the University has impacted the life of her family, Wyder designated a portion of her UT Dallas-issued life insurance to benefit the Department of Science and Mathematics Education.
"Perhaps you are pursuing a degree and receiving reduced tuition, or you have flexible job hours so that you can be a better parent," she said. "Ask yourself to look at what UTD has given you, and show your thankfulness and gratitude."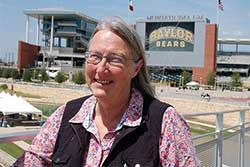 Susan Bratton, a professor of environmental studies at Baylor University, conducts research in the conservation of biodiversity and the interface between religion and environmental ethics.
"As a graduate student who had already pursued a professional career, the ethical challenge of the Ackerman Center for Holocaust Studies prompted me to academically reorient and broaden my perspective on what I could accomplish as a teacher," Bratton explained. "The Holocaust Studies program changed the way I read stained glass, walk through a major city, view a war memorial and incorporate ethical content in my own class designs," she said.
Her passion for the Holocaust Studies program prompted Bratton to commit to a planned gift to benefit the Ackerman Center. "While organizing my will and estate plans, I wanted to do something that would be easy and hassle-free for me and UTD, such as naming the University as a beneficiary of my individual retirement account," she said. "I am proud to support UTD where my funds can benefit future generations of students."
---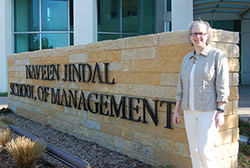 As an accountant, Susan Kessel deals with numbers every day. She understands how difficult it can be financially to attend college. "My parents taught me to work hard and pay off your debt," said Kessel, a graduate of the Naveen Jindal School of Management. "If not for that advice, I would have been the one with $60,000 in loans."
When evaluating her estate plans, Kessel knew she wanted to establish a scholarship or fellowship to help others pursuing accounting through the Jindal School.
"I want to help people who don't have the funds to pay their tuition but have shown responsibility in their lives," Kessel said. "If people have a proven track record, they should have an opportunity to go to school."
Kessel opted to establish a fellowship by naming the Jindal School a beneficiary of her Individual Retirement Account. It was as simple as filling out one form.
"I want to help fund education, and UTD made it easy for me," Kessel said. "If I can help one person, then I have been successful."
---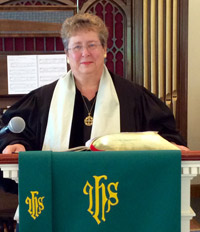 The Rev. Lynne Manilla MS'83 first heard of "noblesse oblige" — a concept in which those who have been blessed have a duty to be generous to others — as a young girl. Once old enough to understand it, she has sought to live out the phrase.
Manilla earned a degree in French studies in the early 1970s, a master's degree at UT Dallas in 1983 and a master of divinity in 1993. She then served as pastor of Presbyterian churches in North Carolina, New Jersey, Illinois and Virginia.
After making difficult financial decisions in her role as a pastor, she understands the value of flexibility to determine the best use of funds. Therefore, Manilla is including the University in her estate plans, using an individual retirement account (IRA) and other assets to set up an unrestricted opportunity fund to benefit the Naveen Jindal School of Management.
"We have a duty to pay it forward," she said. "When I was in college, I didn't realize that those before me helped make it possible to pursue my studies."
---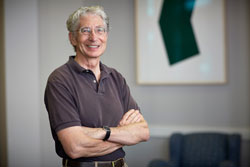 As dean of the School of Behavioral and Brain Sciences (BBS) from 1989-2015, Dr. Bert Moore enjoyed watching all of "the wonderful work done" by faculty on behalf of students, he has said. Under Moore's leadership, the school's enrollment grew from 387 to 2,427, the number of faculty members more than doubled, and the number of degrees increased from five to 13. Moore also took pride in BBS' top-ranked student training programs, research that explores areas spanning from infant development to the aging brain and a variety of programs that serve thousands of members of the community annually.
"The changes that have happened at UT Dallas encourage me to participate in its future," said Dr. Bert Moore.
That desire, combined with his knowledge of planned gift impact, led Moore to establish an unrestricted fund for BBS via his estate plans.
"Unrestricted gifts will help students in ways that I won't fully know," Moore said. "Without unrestricted gifts, we could be missing out on wonderful ideas — for example, a faculty program that couldn't be funded. It gives flexibility to the whole University."
Bert Moore died in October 2015.
---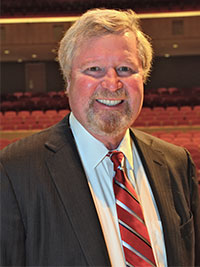 Skip Moore, a managing partner at Deloitte and past chair of the Naveen Jindal School of Management Advisory Council, recently extended his support of the University by designating UT Dallas as a beneficiary of his retirement plan. "While reviewing my estate plans and deciding the best vehicle to fit my situation, my IRA was the clear choice," Moore said. "Designating UTD to receive a specific dollar amount of my IRA required completing a simple one-page form, and it does not affect my lifestyle. As a bonus, it helps reduce taxes too."
Moore's gift is designated to the Skip Moore Leadership and Service Scholarship, which Dr. Hasan Pirkul, Jindal School dean and Caruth Chair, created in his honor.
"I look at my contribution financially and in terms of my time as a great way to invest in the future of North Texas," Moore said. "I come from a family of teachers, so I know the importance of education for an individual's success."
---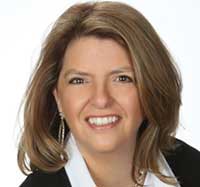 Widely involved in civic activities across Richardson, Monica Scott BS'87, MBA'97 has a long history of giving back to the community — and to her alma mater.
"I loved my time at the University, learning from some of the most interesting and committed faculty," Scott said. "The school is such an integral part of the community I truly love, and it just made sense to give back to the place I learned so much."
Scott became a member of the UT Dallas Legacy Society in 2015 by making a planned gift commitment to the Naveen Jindal School of Management. Scott intends to establish an Opportunity Fund, which will provide unrestricted resources to enhance programs and meet unexpected needs within the Jindal School.
"I hope that my contributions will help future Comets and faculty create unique learning opportunities," Scott said.